(S05E04) Previous Episode
Aired On 2019-04-17
After talking to everyone else about what is going on in her life, Jane turns to Petra, who she knows will give her a straight answer. In return, Petra leans on Jane for advice about JR (guest star Rosario Dawson). Xo is determined to be at grandparents' day for Mateo but still has one more chemo treatment. Meanwhile, Alba is getting mixed messages from Jorge about their relationship.
Next Episode (S05E05)
Airs On 2019-04-24
With everything that has been going on, Jane reluctantly agrees to let Rogelio throw her a big 30th birthday party. Jane's mentor gives her some important advice that may help her start writing again. Meanwhile, Petra thinks she and JR are finally in a good place, until she realizes that JR might see things differently.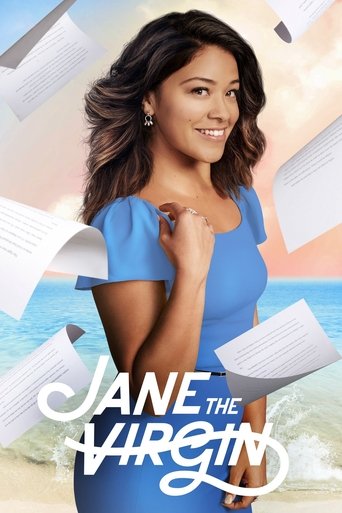 A comedy-drama following a chaste young woman who is accidentally impregnated via artificial insemination as she struggles to inform her devoutly religious family and make the right choices concerning the child. Based on the telenovela "Juana la virgen."