(S01E05) Previous Episode
Aired On 2021-07-28
Sorry, we don't have a plot summary for this eposide yet.
Next Episode (S01E06)
Airs On 2021-08-04
Tylor's job is threatened when he breaks MIFT's favorite vending machine on the day Fritz must fire someone due to budget cuts. Meanwhile Mike tries boosting morale at Monsters, Inc.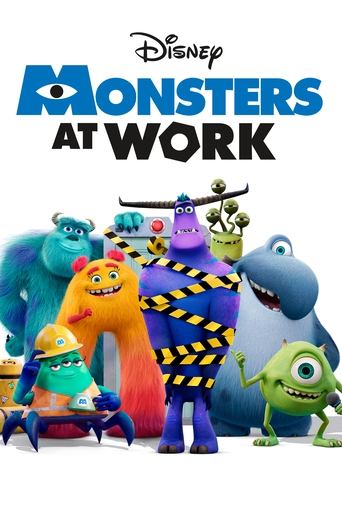 Ever since he was a kid, Tylor Tuskmon has dreamed of becoming a Scarer just like his idol James P. Sullivan, and now that dream is about to come true... or not. The day he arrives at Monsters Incorporated to begin his dream job as a Scarer, he learns that scaring is out and laughter is in! After being reassigned to the Monsters, Inc. Facilities Team, Tylor sets his sights on a new goal: figuring out how to be funny and becoming a Jokester.
Release Date:
2021-07-07
Seasons:
1
7.2/10
Country:

US

Language:

English

Runtime:

27