(S07E010) Previous Episode
Aired On 2023-05-31
Jughead and Tabitha team up to investigate a mystery involving Ray Bradbury. Cheryl asks Toni if she can attend an afterschool book club with her and other Black students. Betty and Veronica ask Archie and Reggie out on a double date, and Fangs prepares for his first big gig.
Next Episode (S07E011)
Airs On 2023-06-07
Veronica decides to host a ghost show after learning that Riverdale doesn't celebrate Halloween the way she's use to in LA. Betty makes the most out of her night out with Archie and Reggie, and Jughead makes a major discovery in a mystery brewing in Riverdale.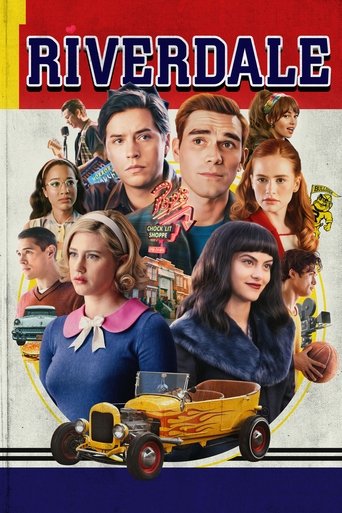 Set in the present, the series offers a bold, subversive take on Archie, Betty, Veronica and their friends, exploring the surreality of small-town life, the darkness and weirdness bubbling beneath Riverdale's wholesome facade.
Writing:
Roberto Aguirre-Sacasa
Chrissy Maroon
Evan Kyle
Stars: