(S050E04) Previous Episode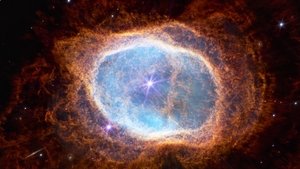 Aired On 2023-02-22
Join scientists as they use NASA's brand new James Webb Space Telescope to peer deep in time to hunt for the first stars and galaxies in our universe, and try to detect the fingerprints of life in the atmospheres of distant exoplanets.
Next Episode (S050E05)
Airs On 2023-04-12
It's hard not to notice: our weather is changing. From longer, hotter heat waves, to more intense rainstorms, to megafires and multi-year droughts, the U.S. is experiencing the full range of impacts from a changing global climate. At the same time, many on the front lines are fighting back – innovating solutions, marshaling ancient wisdom, and developing visionary ideas. The lessons they're learning today can help all of us adapt in the years ahead, as the planet gets warmer and our weather gets more extreme.
PBS' premier science series helps viewers of all ages explore the science behind the headlines. Along the way, NOVA demystifies science and technology, and highlights the people involved in scientific pursuits.