(S010E010) Previous Episode
Aired On 2019-12-06
When Adam's girlfriend, Tamiko, is kidnapped right in front of him, he shuts out Five-0 and breaks all the rules in order to get her back. Also, Five-0 investigates three seemingly unconnected homicides.
Next Episode (S010E011)
Airs On 2019-12-13
When Five-0 investigates a tourist helicopter that was shot down by a missile, they trace the stolen artillery to a ghost from McGarrett's past. After Adam's ordeal in rescuing Tamiko and reconnecting with the Yakuza, he makes a bold decision about his future with Five-0.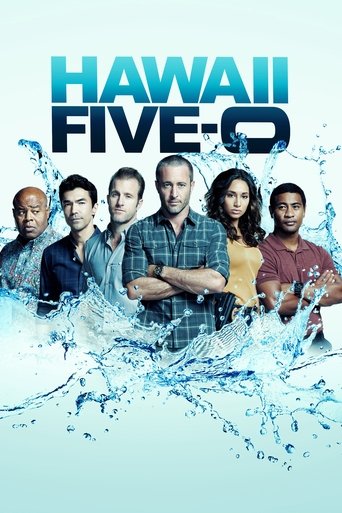 Steve McGarrett returns home to Oahu, in order to find his father's killer. The governor offers him the chance to run his own task force (Five-0). Steve's team is joined by Chin Ho Kelly, Danny "Danno" Williams, and Kono Kalakaua.
Writing:
Leonard Freeman
Alex Kurtzman
Roberto Orci
Stars: