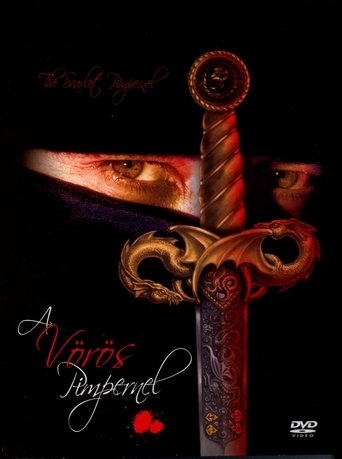 A series of television drama programmes loosely based on Baroness Emmuska Orczy's series of novels, set in 1793 during the French Revolution. It stars Richard E. Grant as the hero, Sir Percy Blakeney, and his eponymous alter ego. The first series also starred Elizabeth McGovern as his wife Marguerite and Martin Shaw as the Pimpernel's archrival, Paul Chauvelin. Robespierre was played by Ronan Vibert. It was filmed in the Czech Republic and scored by a Czech composer, Michal Pavlíček.
Stars:
Season 1 Episode List
Release Date: 1999-01-24

In 1793, the terror of the French Revolution is at its height, and the guillotines are busy. But a mysterious figure is staging daring rescues, and Citizen Chauvelin, the head of the Central Committee of Surveillance, is determined to discover his true identity, and uses a number of informants, including the popular actress Minette Roland.

Release Date: 1999-01-31

Second of three feature-length dramas based on the character created by Baroness Orczy. The Pimpernel is called upon to track down Helene, the daughter of the Marquis de Rochambeau. However, Chauvelin is also looking for her, and so is Gabrielle Damiens, the head of the local revolutionary regime. Sooner or later, their paths are bound to cross.

Release Date: 1999-02-07

The Dauphin is being held prisoner by the Republicans. When he is captured by a masked intruder, Robespierre orders Chauvelin to find the boy before news gets out.