(S02E012) Previous Episode
Aired On 2021-03-30
Shion and the rest of the fallen are revived, Diablo has joined the team... It seems as if all is going smoothly, but Rimuru then receives a report that Milim has declared war and Eurazania has been destroyed, and there's still the matter of the Western Holy Church's hostility toward monsters, even with Falmuth out of the picture. But at the same time, Raphael informs him that the Appraisal of Unlimited Imprisonment has been completed. At last, two years after Rimuru's reincarnation into this world, he can finally fulfill the first promise he made here: to free Veldora.
Next Episode (S02E013)
Airs On 2021-07-06
Sorry, we don't have a plot summary for this eposide yet.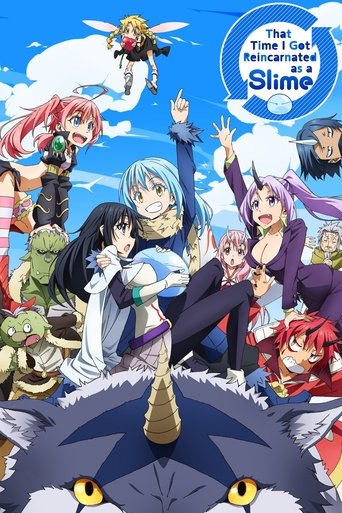 37-year-old corporate worker Mikami Satoru is stabbed by a random killer, and is reborn to an alternate world. But he turns out to be reborn a slime! Thrown into this new world with the name Rimuru Tempest, he begins his quest to create a world that's welcoming to all races. Broken free from ordinary, stale past life, his fresh adventure in a fantasy world as a slime monster with unique abilities begins.
Writing:
Kazuyuki Fudeyasu
Yasuhito Kikuchi
Stars: