(S019E020) Previous Episode
Aired On 2022-12-05
Hoping to teach him the value of sharing, the family recreates a television show from Klaus's childhood. Roger has a piano recital.
Next Episode (S019E021)
Airs On 2022-12-12
Steve starts a work-study program and discovers that not all is what it seems at Channel 3 News. Roger seeks redemption in the Nashville country music scene.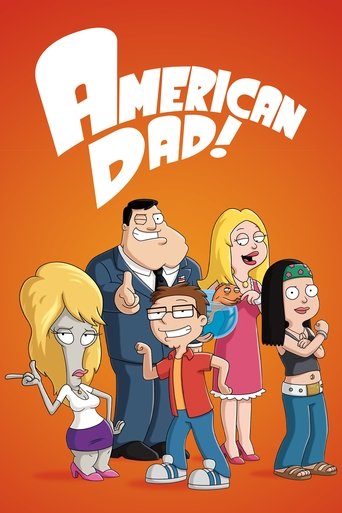 The series focuses on an eccentric motley crew that is the Smith family and their three housemates: Father, husband, and breadwinner Stan Smith; his better half housewife, Francine Smith; their college-aged daughter, Hayley Smith; and their high-school-aged son, Steve Smith. Outside of the Smith family, there are three additional main characters, including Hayley's boyfriend turned husband, Jeff Fischer; the family's man-in-a-goldfish-body pet, Klaus; and most notably the family's zany alien, Roger, who is "full of masquerades, brazenness, and shocking antics."
Writing:
Seth MacFarlane
Mike Barker
Matt Weitzman
Stars: