(S011E09) Previous Episode
Aired On 2021-05-13
Lee has a makeover, Jamali gets destructive with some rubble, and Mike warns Greg's assistant Alex Horne about some potentially dangerous dairy produce.
Next Episode (S011E010)
Airs On 2021-05-20
Charlotte Ritchie stumbles into some sand, Lee Mack dunks Little Alex Horne and Sarah Kendall stacks fish fingers. Meanwhile, Jamali Maddix staggers around a bit and Mike Wozniak staggers absolutely everyone - again.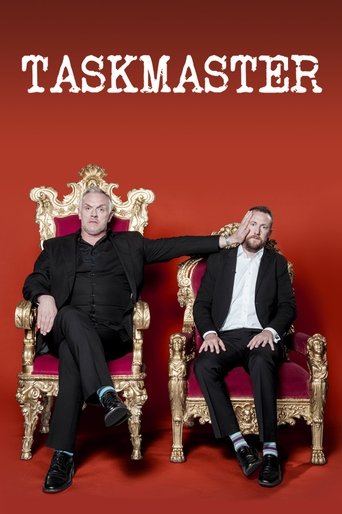 Greg Davies is the Taskmaster, and with the help of his ever-loyal assistant Alex Horne, they will set out to test the wiles, wit, wisdom and skills of five hyper-competitive comedians. Who will be crowned the Taskmaster champion in this brand new game show?