(S04E014) Previous Episode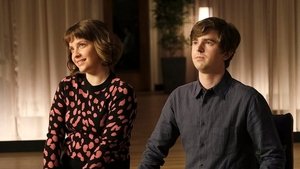 Aired On 2021-04-19
After finding out the gender of their unborn child, Lea's enthusiasm prompts Shaun to make an effort to be a more supportive partner. Meanwhile, the team treats a navy pilot whose previous doctor's misdiagnosis compromises her chances at a full recovery.
Next Episode (S04E015)
Airs On 2021-04-26
Sorry, we don't have a plot summary for this eposide yet.
A young surgeon with Savant syndrome is recruited into the surgical unit of a prestigious hospital. The question will arise: can a person who doesn't have the ability to relate to people actually save their lives
Writing:
David Shore
Park Jae-beom
Stars: