Online sa prevodom Set in the fictional Midlands town of Letherbridge, defined as being close to the city of Birmingham, this soap opera follows the staff and families of a doctor's surgery.
(S019E0111) Previous Episode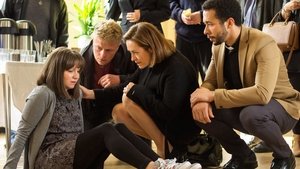 Aired On 2017-11-22
Al goes to talk to Mrs Tembe, and the result is most surprising, while Rob and Karen's shopping trip is interrupted by a call from social services. Zara attends a funeral of a patient and has to deal with the fallout.
Next Episode (S019E0112)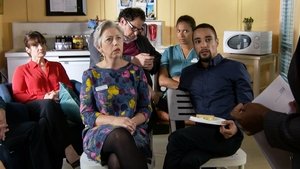 Airs On 2017-11-23
Mrs Tembe has to deliver some unwanted news to the practice, while Karen faces an immediate concern with their new foster child. Rob has to deal with two brothers who aren't communicating with their mother.