(S05E02) Previous Episode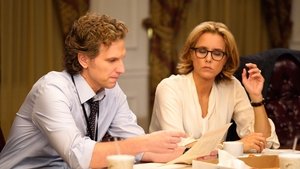 Aired On 2018-10-14
When Elizabeth discovers that the White House attackers had support from overseas, she tries to hunt down those responsible without starting a war. Also, Henry comes face to face with one of the attackers.
Next Episode (S05E03)
Airs On 2018-10-21
Elizabeth flies to Fashion Week in Milan to face off against the Chinese Foreign Minister over an anti-sweatshop treaty in the aftermath of a tragedy. Also, Daisy struggles with feelings of fear and pessimism over her baby's future, under the threat of rising nationalism in the wake of the attack on the White House.
Former CIA agent Elizabeth Faulkner McCord is suddenly thrust into the position of US Secretary of State where she must quickly learn to drive international diplomacy, wrangle office politics and balance a complex family life.